Programme*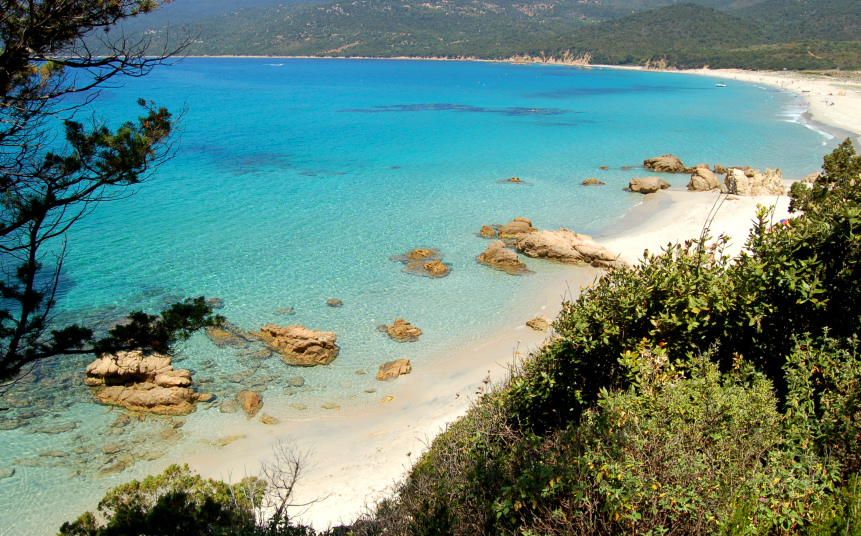 Photo non contractuelle
This natural stay in Corsica addresses the lovers of nature and strolls, those who like walking, well on, but especially observing the marvels of the Corsican flora and fauna, smelling, admiring and well on, to share. Because the sharing stays at the heart of these stays.

Saturday :
Reception, presentation of your apartment as well as the stay

Sunday :
Free morning

2:00 pm: appetizer with a departure by car to join Saint-Georges, of the name of the famous Corsican mineral water, by side streets. Landscape protected from nice-smelling scrubland and vertiginous collars offer here landscape which it is impossible to erase of its memory.

5:00pm: return to Pila Canale, the ideal moment to take advantage of the spa oh swimming, or of you terrace with a view of the sea.

Monday :
Why not to take advantage of your day to visit mythical and picturesque places as filitosa, the local pottery of a cratsman, the workshop of a cutler or make a stroll for hogback ?
The ideas of strolls are not lacking in Corse-du-sud and will be happy to us to advise to you.

On Tuesday : (picnic and snack to be planned)
A day walks and beach that tempt you?

9:30 am : departure by car for Serra di Ferro than walks by paths up to the wild beach of Cupabia, fine sand beach and of turquoise blue and crystalline water.
Picnic stop to resume strengths, then return via the Genoese tower and the village of Porto Pollo.

5:30 pm : return to Pila canale, relaxation and relaying deserved.

Wednesday :
Free morning

2:00pm: departure for the village of Sollacaro and stroll in the paths which follow charming hamlets and said places, testimonies of the Corsican holdings.

5:00pm: return in cars, relaxation

On Thursday : (plan a picnic)
Be you see or mountain ? here two formulate to adapt according to time ad according to you desires.

Formula n°1: stroll in mountain

9:30 am : departure and discovery of the famous tray of Coscione and its exceptional view. The tray of Coscione is particularly appreciated in autumn for its palette of blazing colors, and in winter for the cross-country skiing. You will discover the Corsican sheepfolds, but also pozzi(gleaming plans of water) and famous horses and Corsican wild pigs.
After the picnic, return in vehicles to win bowls, famous natural crystal clear and crystalline, ideal swimming pools of water to bathe when the season allows it.

4:00pm: departure for St Eustache with a breathtaking point of view. Ruling in José's hut to discover the Corsican delicatessen, the climax of its gastronomy!

6:00pm: return for Pila Canale

Formula n°2: Sea side

9:30 am : departure to borrow a path which goes along the coast of Campomoro and to admire the breathtaking view on the gulf. Take time of spade (pike, lance) screw on a wild beach and bring in exhausted but happy. Here is the program of this day "sea" which promises you of unforgettable landscapes and invaluable memories.

5:30 pm : return by the inside of lands, by crossing the picturesque village of Campomoro.

Friday :
Free morning

2:00pm: departure for Calzona, then cape on Millucia. Trails round until Calzola by the paths of Solacaro, with an unforgettable view on the gulf of the Valinco.

5:00pm : return to Pila Canale, relaxation in spa.

8:00pm : surprised evening organized by Isabelle (offered)

Saturday :
10:00 am : it's time to leave us, to find us better.

Price : 400€ TTC/ person
Group of 4 to 12 people
Level : Facile

**The program can be modified depending on weather conditions and the level of participants.